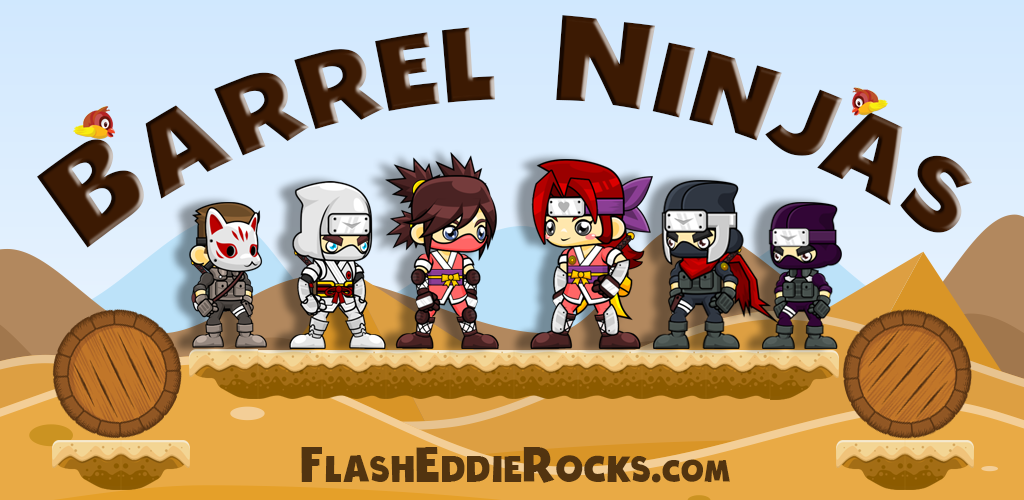 Barrel Ninjas
Barrel Ninjas released on Itch.io September 2020.

A long long time ago....
I had an orange two screen Donkey Kong and played it for many, many hours.
It was a simpler time.
Then, when I had a ZXSpectrum, i tried to code my own version (called Killer Kong) in Basic.
Though parts worked you had to be honest and stick to the girders and ladders as I couldn't work out how to make the character stick to where they were supposed to go. (There were a lot of 'for loops' if I remember correctly.)
Decades later and I've finally got an homage to Donkey Kong fully working - well there's a character that jumps barrels and heads on up the screen.
There may be a feature or two not yet spotted so let me know if you find any.
I enjoyed creating it and hope you enjoy playing it.
Cheers
Eddie
Files
BarrelNinjasWebGL.zip
Play in browser
Sep 10, 2020